Start for Free
Paid packages start from 19 USD/Month
No credit card needed to try
You agree to our Terms and Services
Companies recruiting
18,670
Calculate your business savings
How many jobs do you file yearly?
Filing
0

jobs yearly makes you process approximately


0

applications. Does this sound correct?
Almost there.
What is your monthly salary?
0

USD/YEAR
Don't worry - we don't record anything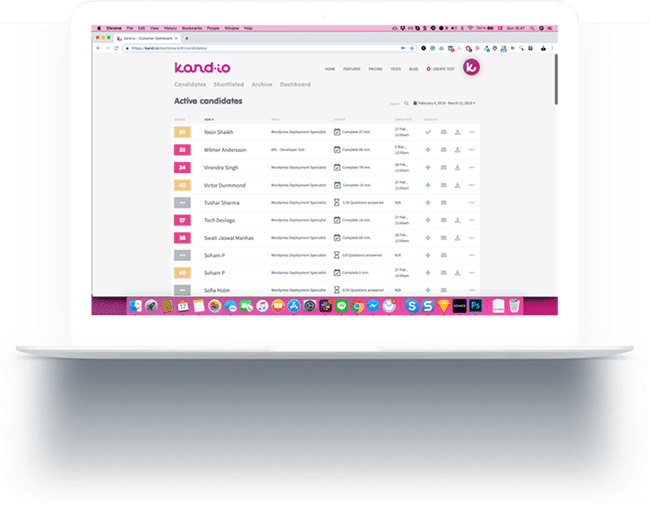 Let the world's top industry specialists help you recruit.
Kandio packs the knowledge of the world's top ranking specialists into digestible assessments tests for your job candidates. The specialist gets paid for helping you while your recruitment process gets significantly easier.
Learn more

Big features
To help you find that exceptional candidate

Integrates across the web
Kandio integrates with platforms like Facebook and LinkedIn.

Tests made by the best
All tests are made by carefully selected specialists who get paid when you buy.

No confusing measurement
A quick look at our assessment report and your decisions are more qualified.

Make kandio your own
Easily customize our platform with your own tailored branding and domain.

Unbeatable fixed price
We charge on a vacancy basis. Screen candidates for a vacancy from 79 USD

Second to none security
If the candidate cheats or tries to work around the rules, we will let you know.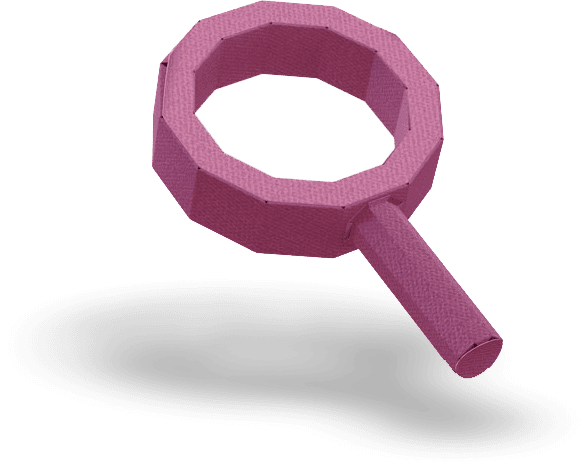 The biggest names trust Kandio in their recruiting process

Jakob Lykkegard
Lykke Studios
,
Kandio is the best applicant filtering service I've ever come across! I get to spend less resources on reviewing applicants and more on the actual building of the right ones.

Patrick T. Rasmussen
Dinero ApS
,
Time is money, and Kandio knows it. They delivered me from grueling application assessments on my marketing employees here at Dinero. The light assessments and strict anti fraud technology really helped me both screen and quickly filter my incoming candidates.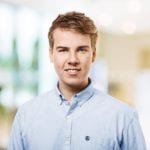 Asger Emborg
Kuyatryk ApS
,
Professional, detailed assessments, and great customer support when you need it. Hiring candidates is such a stressful task that Kandio speeds up the process with efficiency. Thumbs up from here, and thank you for a great service.

Kevin Christensen
Friday Group ApS
,
Kandio perfectly fit my needs. Being a serial entrepreneur, partnering with Kandio made hiring candidates a more secure endeavor.
Unparalleled Value
Microscopic price
Kandio is free to try and cheap to buy.
We don't like greedy assessment companies profiting significantly from poor content. That's why we made Kandio – affordable and for everyone. We charge on a vacancy-to-vacancy basis, which ensures an affordable price despite many candidates.
Learn more

Assessment Round

Up to 20 candidates
Vast selection of topics
Industry-leading security
Customized branding
$79
Sign up for free
Single Candidate

Test one candidate
See detailed measurements
Industry-leading security
Customized branding
$19
Sign up for free